Keynote speakers
Prof. Dr. Mark Runco
Mark Runco earned his PhD in Cognitive Psychology from the Claremont Graduate School (California) and has studied creativity ever since. He is past president of Division 10 (Psychology, Art, Creativity, and Aesthetics) of the American Psychological Association. He was adjunct professor at the Norwegian School of Economics and Business Administration for nearly 15 years and currently lectures regularly at Universidad de Cantabria (Spain) and Shaanxi Normal University (Xi'an, China). He is a Distinguished Consulting Faculty member at the Saybrook Graduate University (San Francisco).
Dr. Runco developed and still teaches seminars in creativity, including "Creativity: What it is and What it is Not," "The Assessment of Creativity," "Creative Cognition," and "Social Contexts for Creativity." Nearly 30 years ago, Dr. Runco founded the Creativity Research Journal, which he still edits (Taylor and Francis, impact factor 1.6). In 2014, Dr. Runco founded the new journal, Business Creativity and the Creative Economy. He co-edited the Encyclopedia of Creativity in 1999 and 2011, and in 2010 he published the "rCAB" (Runco Creativity Assessment Battery), a comprehensive battery of tests for the assessment of creativity. His textbook, "Creativity: Theories, themes, and issues" (Academic Press, 2010) has been translated into six languages and was revised and expanded in 2014. Dr. Runco has published approximately 200 articles, chapters, and books on creativity, its measurement and enhancement.
Prof. dr. Todd Lubart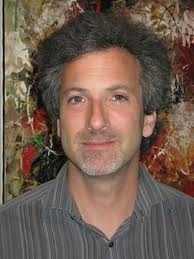 Todd Lubart, PhD is Professor of Differential psychology at the University of Paris Descartes—Paris Sorbonne City University.  He earned his PhD at Yale University, and currently directs an applied psychology research laboratory. Todd Lubart's research focuses on creativity and individual differences.   He has authored and co-authored approximately 150 academic contributions on creativity and co-authored a psychological test of creative potential (EPoC) that is used internationally. Todd Lubart has held several major grants (national research agencies, foundations) to examine creativity, focusing on intellectual and personality aspects, the creative process, the creative environment and cross-cultural differences.  He has received awards from the American Psychological Association and the World Council of Gifted and Talented.  Todd Lubart was a visiting professor at ESCP, and created a university diploma program in creativity for professionsals from educational and business sectors.
Dr. David Cropley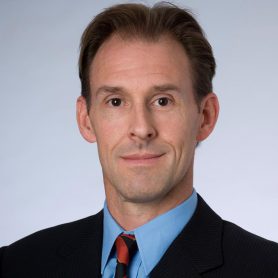 David Cropley is the Associate Professor of Engineering Innovation at the University of South Australia. Dr Cropley joined the School of Engineering at the South Australian Institute of Technology (SAIT) in 1990, after serving for four years in the United Kingdom's Royal Navy, including deployments to the Middle East. Following the establishment of the University in 1991, he completed a PhD in Measurement Systems Engineering in 1997, and a Graduate Certificate in Higher Education in 2002. Dr Cropley has taught a variety of courses on engineering, creativity and innovation at the University. His research interests lie in the measurement of product creativity; measuring innovation capacity in organisations, creativity in schools and education, creativity and innovation in terrorism and crime, and the nexus of creative problem-solving and engineering. Dr Cropley is author of four books including Creativity in Engineering: Novel Solutions to Complex Problems (Academic Press, 2015); The Psychology of Innovation in Organizations (Cambridge University Press, 2015); Creativity and Crime: A Psychological Analysis (Cambridge University Press, 2013). Now a recognised expert in creative problem solving and innovation, Dr David Cropley was a scientific consultant and on-screen expert for the Australian ABC TV Documentaries Redesign My Brain (2013), Life at 9 (2014) and Redesign My Brain, Series 2 (2015).
Prof. Dr. Giovanni Emanuele Corazza 
Giovanni Emanuele Corazza is a Full Professor at the Alma Mater Studiorum-University of Bologna, Member of the Alma Mater Board of Directors, founder of the Marconi Institute for Creativity, Member of the Marconi Society Board of Directors, and President of the Scientific Committee of the Fondazione Guglielmo Marconi. He is the originator of the dynamic definition of creativity. He was Head of the Department of Electronics, Computer Science and Systems (DEIS) in the years 2009-2012, Chairman of the School for Telecommunications in the years 2000-2003, Chairman of the Advanced Satellite Mobile Systems Task Force (ASMS‑TF), Founder and Chairman of the Integral Satcom Initiative (ISI), a European Technology Platform devoted to Satellite Communications, Member of the Board of the 5G Infrastructure Association and Vice-Chairman of the NetWorld2020 European Technology Platform in the years 2013-2016. In the years 1997-2012, he has served as Editor for Communication Theory and Spread Spectrum for the IEEE Transactions on Communications. He is author of more than 300 papers, and received the Marconi International Fellowship Young Scientist Award in 1995, the IEEE 2009 Satellite Communications Distinguished Service Award, the 2013 Newcom# Best Paper Award, the 2002 IEEE VTS Best System Paper Award, the Best Paper Award at IEEE ISSSTA'98, at IEEE ICT2001, and at ISWCS 2005. He has been the General Chairman of the IEEE ISSSTA 2008, ASMS 2004-2012 Conferences, MIC Conference 2013-2016. His research interests are in creativity and innovation, 5G systems, navigation and positioning.
Prof. Dr. Roni Reiter-Palmon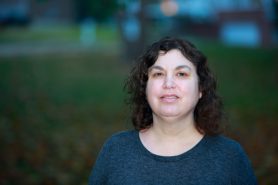 Prof. Dr. Roni Reiter-Palmon is the Varner Professor of Industrial/Organizational (I/O) Psychology and the Director of the I/O Psychology Graduate Program at the University of Nebraska at Omaha (UNO). She is also serves as the Director for the Center for Collaboration Science, an inter-disciplinary program at UNO. She received her Ph.D. in I/O Psychology from George Mason University, Fairfax, Virginia. Her research focuses on creativity and innovation in the workplace, cognitive processes and individual difference variables that influence creative performance of individuals and teams, leading creative individuals, and development of creativity and leadership skills. Her applied experiences include consulting to and grants totaling over 7 million dollars from Fortune 500 companies as well as the government and military. Her research has been published in Journal of Applied Psychology, Creativity Research Journal, The Psychology of Aesthetics, Creativity and the Arts, Human Resources Management Review, Journal of Creative Behavior, Journal of Occupational and Organizational Psychology, and Leadership Quarterly. She is the Editor of The Psychology of Creativity, Aesthetics and the Arts and an associate editor for the European Journal of Work and Organizational Psychology. She serves on the editorial boards of Journal of Organizational Behavior, The Leadership Quarterly, Journal of Leadership and Organizational Studies, Journal of Business and Psychology, Journal of Creative Behavior, and International Journal of Problem Solving and Creativity.
Dr. Maciej Karwowski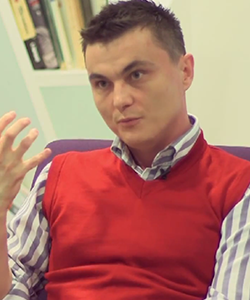 Dr. Maciej Karwowski is an associate professor and head of Creative Education Lab at the Maria Grzegorzewska University, Warsaw, Poland. His main research interests include educational psychology of creativity, measurement of creativity and analysis of contextual factor influencing creative thinking. Karwowski is an author, coauthor, editor or coeditor of 10 books and more than 100 peer-reviewed articles. His latest book co-edited with James C. Kaufman: "The Creative Self: How our Beliefs, Self-Efficacy, Mindset, and Identity Impact our Creativity" will be released soon by Academic Press. Karwowski is a co-editor of "Creativity: Theories – Research – Applications" and associate editor of Journal of Creative Behavior.